Chandigarh Lawn Tennis Association
CLTA-AITA Championship Series (CS-7) Tennis Tournament Results
April 2023 at CLTA, Chandigarh
Abhinav Sangra, Ashish Kumar in Main Draw
CLTA, Chandigarh, Saturday, April 08, 2023
Chandigarh Lawn Tennis Association is organizing CLTA-AITA Championship Series (CS-7) Tennis Tournament for Boy's & Girl's under-16 & 18 from 10th to 14th April, 2023 in CLTA Tennis Stadium, Sector 10, Chandigarh.
Abhinav Sangra and Tejas Singh qualify for Main Draw in Boys under-16 singles. Top seed Abhinav Sangra defeated Samvir Singh 6-3, 6-0 in straight sets in the Boys under-16 singles final Qualifying round. 2nd seed Tejas Singh won from Udayinder Singh 6-3, 6-0. Abhayveer Balhara, Harmahir Singh Harika, Ayaan Mittal also advanced into Main Draw.
In the Boys under-18 singles final Qualifying round Ashish Kumar overplayed Arnav Dhawan 6-1, 6-1 in straight sets. In the another final Qualifying round Gurbaaz Singh Narang defeated Ojas Mehlawat in a 3 setter marathon match 6-4, 1-6, 7-6(4). Other players who moved into Main Draw are Aashravya Mehra, Arpit Garg, Arnav Bishnoi and Ashwajit Senjam etc.
The Boys & Girls under-16 & 18 singles and doubles Main Draw 1st round matches will be played at CLTA Complex, Tennis Stadium, Sector 10C, Chandigarh from 09:00 A.M. onwards on Monday, the 10th April, 2023.
Results are as under:-
Singles final Qualifying round results:
Boy's under-18
1. Arpit Garg (PB) bt. Yuvraj Singh (HR) 6-4, 6-1
2. Aashravya Mehra (DL) bt. Meetpaul Singh Bajwa (PB) 6-0, 6-1
3. Ashish Kumar (CH) bt. Arnav Dhawan (CH) 6-1, 6-1
4. Gurbaaz Singh Narang (PB) bt. Ojas Mehlawat (DL) 6-4, 1-6, 7-6(4)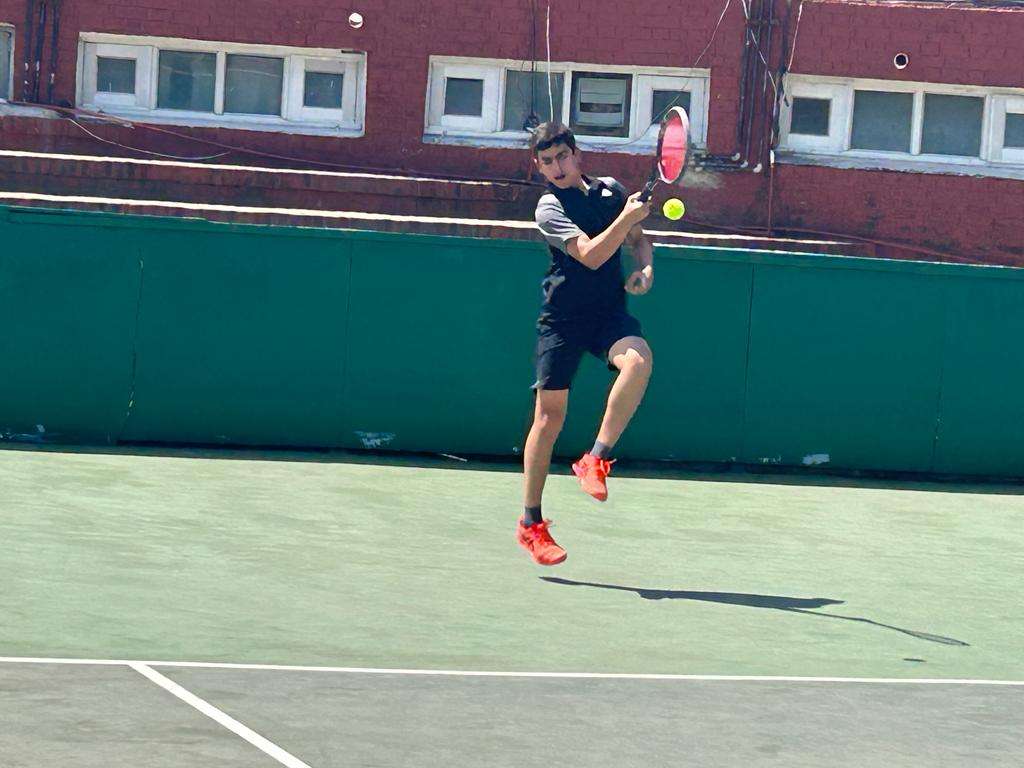 Boy's under-16
1. Abhinav Sangra (CH) [1] bt. Samvir Singh (PB) 6-3, 6-0
2. Tejas Singh (UP) [2] bt. Udayinder Singh (PB) 6-3, 6-0
3. Abhayveer Balhara (HR) [3] bt. Divyanshu Dhupar (PB) 2-6, 6-3, 6-4
4. Harmahir Singh Harika (CH) [4] bt. Agamjot Singh (PB) 6-0, 6-4
5. Ayaan Mittal (CH) bt. Aarav Bishnoi (CH) [5] 7-6(4), 6-3
6. Rabnoor Mann (CH) [6] bt. Vrishin Awasthi (CH) 6-2, 6-3
7. Advait Agrawal (MP) [7] bt. Daksh Redhu (HR) 6-2, 6-0
8. Kanwar Singh Sethi (CH) [8] bt. Yash Verma (PB) 6-1, 6-2