Chandigarh
Young Hotel Management Graduates Sell Pani Puri Wearing Suits in Mohali
Young Hotel Management Graduates Selling Gol Gappas on Street in Mohali
Chandigarh 28th April, 2022: A 22-Year-Old Hotel Management Graduates Sell Gol gappas (Phuchka / Pani Puri) & Chaat In Style - Wearing Formal Suits in Mohali.
We Indians will never stop obsessing over roadside chaat. From pani puri to aloo tikki, we all love relishing desi street food. However, it is not every day that we see our Indian chaat sellers dressed up in dapper suits like they are attending a high profile meeting. But the question is - why can't they?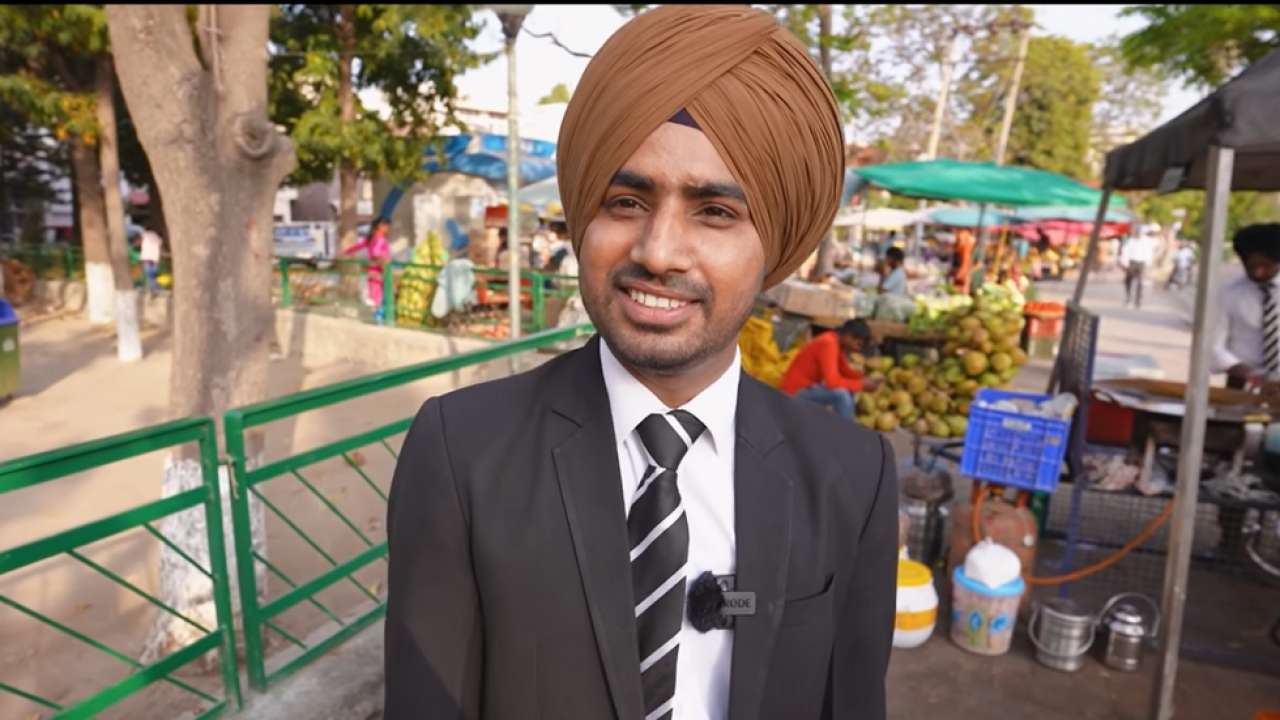 A 22-year-old Sikh chaat seller from Mohali near Chandigarh dresses up in a business suit every day and sells street food. He along and his brother sell all kinds of delicacies ranging from golgappa to aloo tikki.
But the most important question is why does he wear a business suit while serving his customers? He said that he has studied hotel management and there it was told him to always dresses smartly. That is why he chooses to attend to his customers by wearing a suit.