Chandigarh
World Book Day Celebrated with Know Your Library Books Exhibition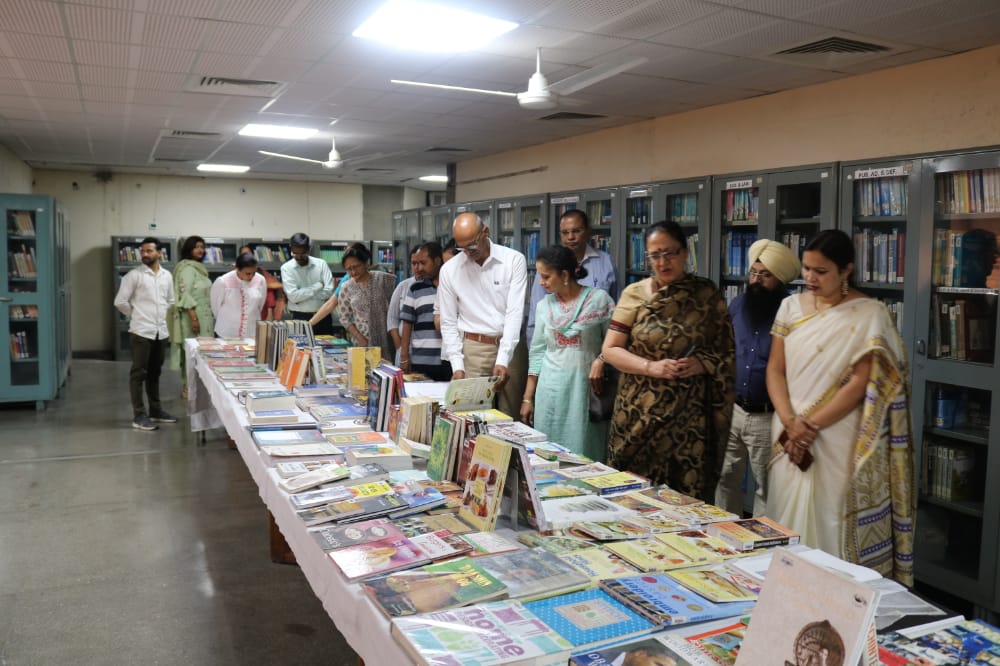 Book exhibition "Know your library" organized to mark World Book Day
Chandigarh : With the objective to make the students aware of the books collection in the library, the Library Department of Post Graduate Government College, Sector- 46, Chandigarh organized a book exhibition "Know Your Library" to mark the World Book Day.
This programme was aimed at educating the new students about the important role of library in widening their mental horizons.
Principal, Prof. (Dr.) Abha Sudarshan inaugurated the book exhibition. She averred that reading helps in understanding and discovering new worlds. She also shared her life experience and said that a library is an asset of any institution. She advised the students to read as much books as they can during their stay in the college. More than 250 students attended the programme. Dr. Sudarshan also appreciated the efforts of the library staff.