National
Sonia Gandhi says Dont Talk to me to Smriti Irani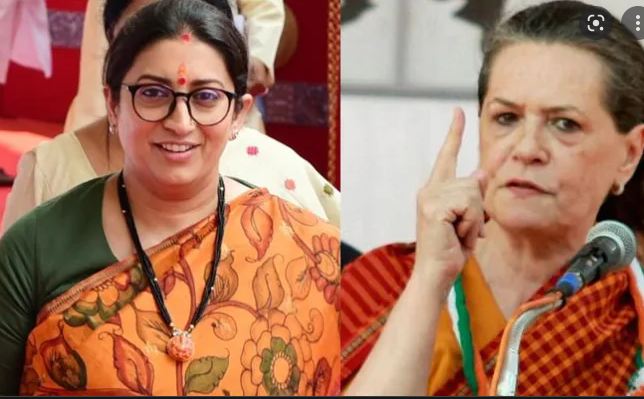 The ruckus continues after Congress MP Adhir Ranjan's indecent remarks on President Draupadi Murmu. Union Minister Smriti Irani has fiercely attacked the Congress party and Sonia Gandhi in Parliament.
After the indecent remarks of Congress MP Adhir Ranjan against the country's first woman tribal president Draupadi Murmu, there was a fierce confrontation between the Bharatiya Janata Party and the Congress in Parliament today. While Union Minister Smriti Irani demanded an apology from Sonia Gandhi, Congress MPs also started creating a ruckus. The dispute between all this escalated when there was a heated argument between Sonia Gandhi and Smriti Irani. According to sources, Sonia told Smriti to Don't Talk To Me. Smriti also turned red in anger as soon as Sonia said this and there was a lot of debate from both the sides.

Don't talk to me: Sonia Gandhi to Smriti Irani
In fact, according to media reports, during the proceedings of the Lok Sabha, all the BJP MPs and Union Minister Smriti Irani started raising slogans of 'Sonia Gandhi apologize'. After this, when the house was adjourned, Sonia Gandhi was going out, but amidst sloganeering, Sonia Gandhi came back to Rama Devi and said that why my name is being taken, Adhir Ranjan Chowdhury has apologized. Meanwhile, Smriti Irani, standing near Rama Devi, told Sonia Gandhi that Ma'am, I had taken your name. On this, Sonia got furious and scolded Smriti saying Don't talk to me, after this there was a heated argument between Smriti and Sonia Gandhi. This debate lasted for 2 to 3 minutes.