Sports
Saint Stephen School CLTA-AITA Chamionship Round SemiFinals Results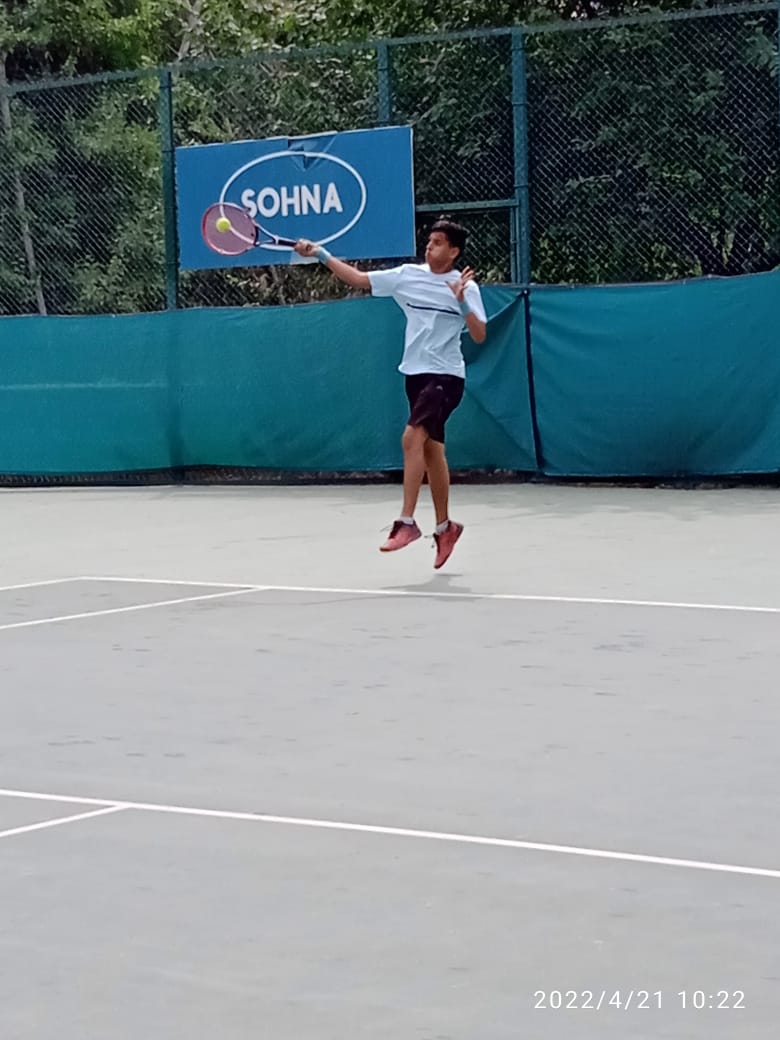 St. Stephen's School CLTA-AITA Championship Series (CS-7) Tennis Tournament Semi Final Results
Anuj Pal and Reet Arora in Championship round
CLTA, Chandigarh, Thursday, April 21, 2022:
Chandigarh Lawn Tennis Association is organizing CLTA-AITA Championship Series (CS-7) Tennis Tournament for Boy's & Girl's under-12 & 16 from 18th to 22nd April 2022. This tournament is sponsored by St. Stephen's School, Sector 45B, Chandigarh.
5th seed Anuj Pal moved into Finals in Boys under-16 singles finals. Anuj Pal defeated Devansh Parajuli in straight sets 6-2, 6-4. Anuj Pal will play against Keshav Dangi in boys under-16 singles finals tomorrow. In the Boys under-12 singles Semifinals top seed Anay Pandey of UP and Bhavish Sharma moved into finals. Anay defeated Sankalp Sachdeva 6-2, 6-2.
Reet Arora advanced into singles finals in both events of girls under-12 & 16. In the Girls under-16 singles Semifinals Reet upset top seed Mannat Awasthi 6-1, 6-2 in one sided match. Reet will play with Khushi Dangi in girls under-16 singles final tomorrow. In the Girls under-12 singles Semifinals 2nd seed Sahej Lakhat defeated Amaira Aulakh 6-1, 6-0. In the another Semifinals Reet Arora defeated Rabiah Dullet 6-1, 6-3
Doubles: Parthmarth Kaushik and Keshav Dangi lift Boys under-16 doubles title. Parmarth Kaushik and his partner Keshav Dangi defeated Gaurish Madaan and Sachit Thakur 6-1, 6-4.
The Boys and Girls singles Finals matches will be played at CLTA Complex, Tennis Stadium, Sector 10C, Chandigarh on Friday, the 22nd April, 2022 from 08:30 A.M. onwards.
The results are as under:
Singles Semifinals results:
Boy's under-16
1. Anuj Pal (PB) [5] bt. Devansh Parajuli (PB) 6-2, 6-4
2. Keshav Dangi (CH) bt. Parmarth Kaushik (CH) [6] 6-2, 6-3
Boy's under-12
1. Anay Pandey (UP) [1] bt. Sankalp Sachdeva (PB) 6-2, 6-2
2. Bhavish Sharma (PB) [4] bt. Yug Raj Mahi (PB) [8] 6-3, 6-3
Girl's under-16
1. Reet Arora (HR) bt. Mannat Awasthi (CH) [1] 6-1, 6-2
2. Khushi Dangi (CH) bt. Vaidehi Pundir (UK) 6-3, 6-0
Girl's under-12
1. Reet Arora (HR) [1] bt. Rabiah Dullet (PB) [3] 6-1, 6-0
2. Sahej Lakhat (PB) [2] bt. Amaira Aulakh (PB) 6-1, 6-0
Doubles Finals results:
Boy's under-16
Parmarth Kaushik (CH) / Keshav Dangi (CH) [1] bt. Gaurish Madaan (CH) / Sachit Thakur (CH) [3] 6-1, 6-4