Politics
New Faces took Oath in Yogi Adityanath Ministry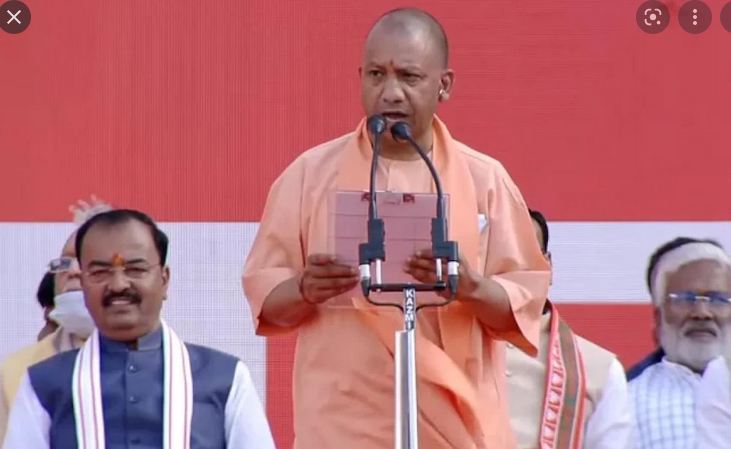 At the Bharat Ratna Atal Bihari Vajpayee Ekana Cricket Stadium in Lucknow, Yogi Adityanath was sworn in as Uttar Pradesh's chief minister for a historic second consecutive term.
Prime Minister Narendra Modi, Union Home Minister Amit Shah, and BJP President Amit Shah, as well as state governor Anandiben Patel, are in attendance.
Several BJP-ruled states' chief ministers, as well as union ministers, industrialists, and ministers from other states, are in attendance. A total of 52 Ministers in Yogi Adityanath's Ministry sworn in Yesterday, out of wich 32 were new faces. The new and young dynamic leadership has been given to Uttar Pradesh. Let us see how they work out this time with dynamism of Yogi where his aura is already there in every heart.
Among those attending are Anurag Thakur, Dharmendra Pradhan, Rajnath Singh, Piyush Goyal, Bhupendra Yadav, Smriti Irani, and Hardeep Singh Puri.

Since Thursday, massive preparations for the gala celebration have been underway.
Thousands of people have assembled at Ekana Stadium for the swearing-in ceremony of the Yogi 2.0 government.