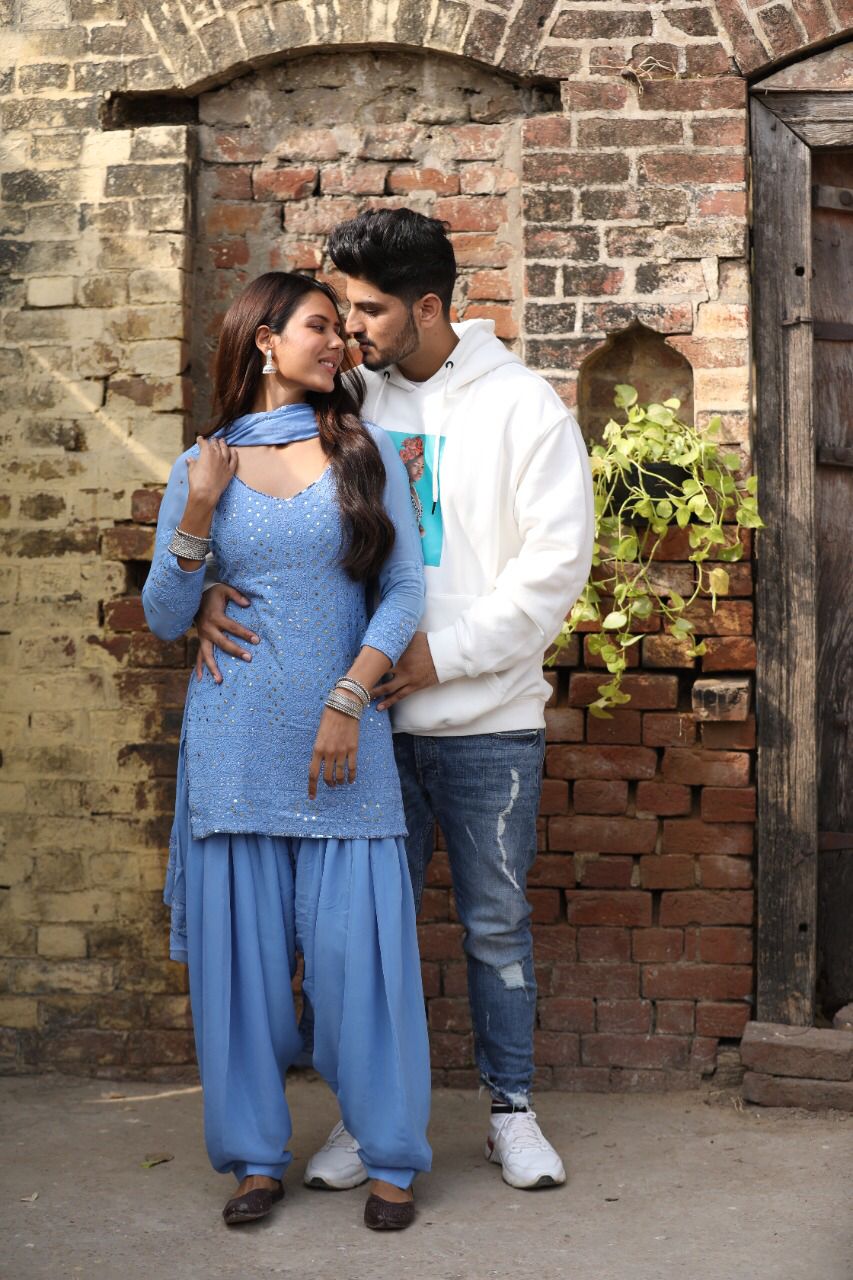 APRIL 15th, 2022: India's largest homegrown OTT platform, ZEE5, made its foray into Punjabi-language content last year and introduced the 'Rajj Ke Vekho' campaign, which promised to premiere straight-from-the-theatre blockbuster titles. After the premiere of Puaada, Jinne Jamme Saare Nikamme, and Qismat 2 on ZEE5, the OTT platforms' viewers are in for a treat as the hugely successful "Main Viyah Ni Karona Tere Naal' will now be easily available for all.
The latest released movie, Main Vyah Ni Karona Tere Naal, grabbed all the love and appreciation from the audience at the box office and is now ready to thrill you anywhere anytime on ZEE 5. One of the main reasons was the actors, Gurnam Bhullar and Sonam Bajwa, who gave their best shots for the film. The level of chemistry between them really emphasises how important it is for the main characters to have a strong bond.
The love story of Mannat and Pooran begins when Pooran falls in love with Mannat at first sight, but does not expose it so soon. Gurnam Bhullar has once again shown us an all-new version of his lover boy image, and Sonam Bajwa, on the other hand, has revealed her traits as a typical Punjabi.
Director and writer Rupinder Inderjit said, "I am wholeheartedly thankful to the audience for giving the film so much love and appreciation. Mannat and Pooran's love story has spread the fragrance of love all over the audience, which can be felt easily. We wanted to make a memorable movie that would stay with people and see the love coming our way. If you haven't seen 'Main Vyah Nhi Karona Tere Naal' already, then do catch it now on ZEE 5".
Expressing his gratitude, Gurnam Bhullar said, "I was excited about this film since the time I read the script, and even today, after a successful run at the box office, I am equally excited about this family entertainer as it is wholesome and close to home. I hope that you and your family will watch this film together and make it go beyond success".
The beautiful actress, Sonam Bajwa, said, "The amount of love we received at the box office has given us immense happiness and I hope the love continues pouring in after its premiere on ZEE5".
Catch 'Main Viyah Ni Karona Tere Naal' on ZEE5 on April 15th, 2022!