Chandigarh
Maharashtra Tourism Roadshows in 9 Indian Cities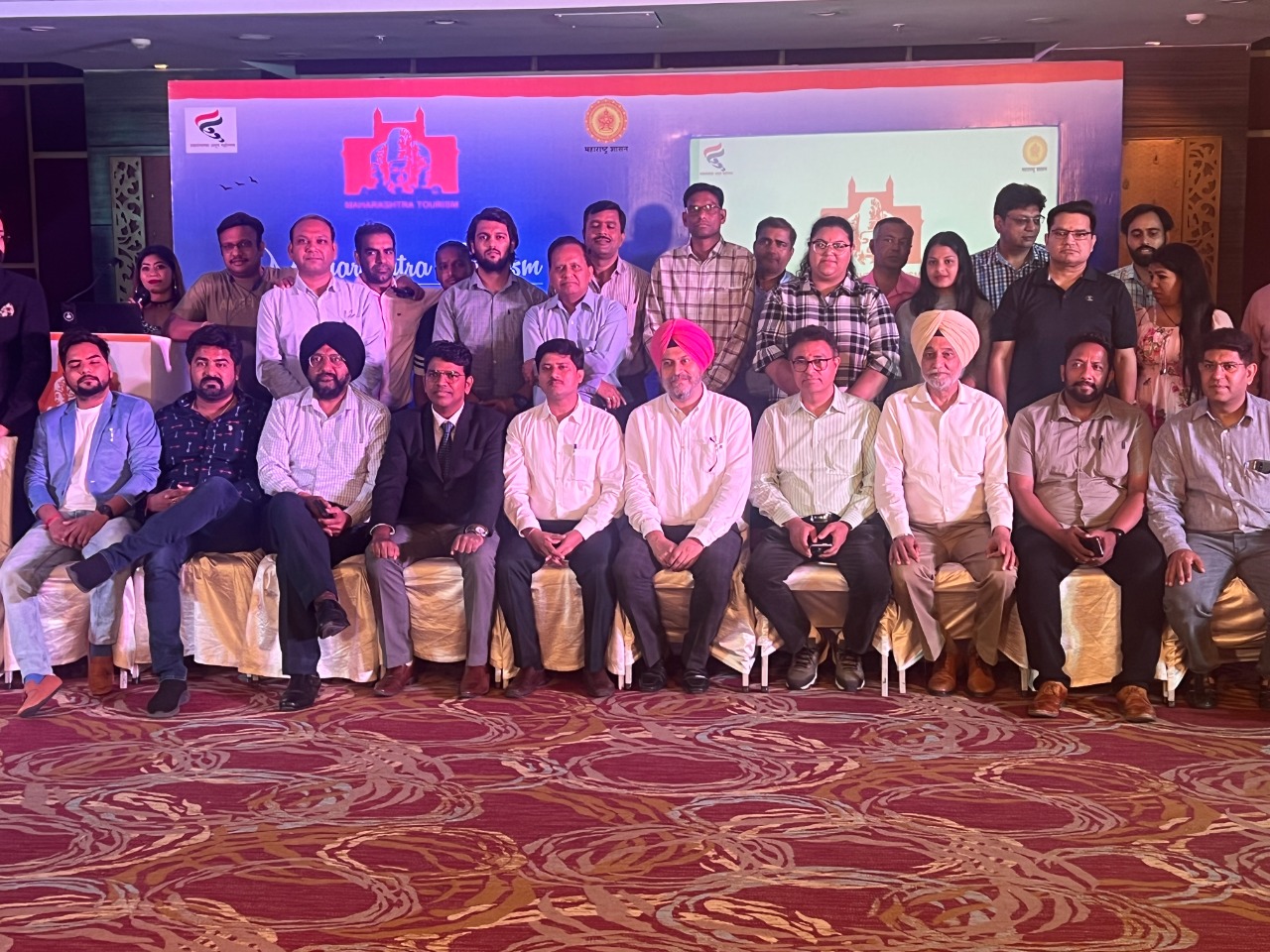 Tourism Aims To Boost Travel and Trade Opportunities in the Country though 9 City Road Show Tour
Directorate of Tourism (DoT), Govt of Maharashtra

Maharashtra Tourism steps forward to help revive tourism industry with 9 city roadshow tour; also witnessed an overwhelming response from Panchkula
Panchkula, 28th March 2022: Maharashtra as a state is one of the preferred tourist destinations due to its historical forts, pristine beaches, religious & heritage monuments, hill stations, wildlife, adventure sports, exotic cuisine, cultural festivals, transport connectivity and much more. With an aim to offer tremendous opportunities, garner opinions from prospective clients, define possible market potential by connecting with travel trade, Maharashtra Tourism has initiated a 9 city road show touracross the nation. As a part of this initiative, Maharashtra Tourism conducted a road show in the glorious city of Panchkula.Mr.Shrimant Harkar Deputy Director (Aurangabad), Directorate of Tourism, Government of Maharashtra and Mr. Ajit Mohite, Tourism Specialist, Directorate of Tourism, Government of Maharashtra were present at the event. The event was organized on 25thMarch at Holiday Inn and was attended by the prominent names in the tour and travel fraternity in the city.
Mr. Milind Borikar (IAS), Director of the Directorate of Tourism, Govt. of Maharashtra said, "We at Maharashtra Tourism are organizing a road show series with a core motive of promoting tourism industry in Maharashtra and to boost inter-state travel and tourism opportunities. We are happy that post the second Covid wave, hospitality sector in Maharashtra is witnessing a steady increase in recovery and travel companies too are seeing surge in the booking trends. It is astounding to have received such an overwhelming response from Chandigarh towards Maharashtra Tourism road show."
Maharashtra has a huge potential in each and every segment of Tourism, which offers unlimited possibilitiesfor tourists to explore. Crucial to this is the excellent connectivity options that Maharashtra state offers to the tourists. The state is well connected by roadways, railways, waterways and airways. Also, Maharashtra has a huge & varied accommodation capacity that caters to domestic and international tourists.
The state boasts of Mumbai, popularly known as City of Dreams that has Bollywood Film Industry where people across the country and world come to witness the glamour and legacy of films. The state has ample of wildlife sanctuaries and nature resorts, where the tourists can enjoy jungle safaris & forest trails. Scuba diving, para-sailing, para-gliding, jet-skiing, surfing, water rafting, trekking are popular adventure activities engaging tourists in Maharashtra. Religious pilgrimage centers such as Shirdi, five Jyotirlingas, Gurudwara in Nanded, Anant Ramtek, three and half Shakti Peeth, Nashik-Trimbakeshwar, Anant Sagar in Shegaon, Narsoba wadi, Karanja Lad, Akkalkot, Ashtavinayak, Haji Ali Dargah in Mumbai and Sakhi Peer Baba Dargah & Ramtek in Nagpur have tourists visiting round the year. As per travel insights from a popular online search engine,Mumbai, Shirdi, Lonavala,
Mahableshwar- Panchgani, UNESCO Sites like Ajanta & Ellora caves, Tarkarli, Tadoba National Park, Ganpatipule, Kamshet, Igatpuri, Nagpur, Nashik, Karjat, Alibaug, Chikhaldara, Bhandardara are popular travel destinations in Maharashtra. Maharashtra Tourism offers various policies to boost niche tourism segments in the state such as Agro Tourism policy, Beach Shack policy, Caravan policy and Adventure Tourism policy. These policies have been designed keeping in mind the changing travel patterns and consumer behaviour of tourists. Millennial's are looking at more experience-based traveling like adventure tourism andcommunity-based tourism.
In addition to Chandigarh, the event has travelled to major financial hubs including Ahmedabad, Jaipur, Indore, Jaipur, Delhi, Hyderabad, Bengaluru and Kochi. These road shows have given the entrepreneur large pool of potential leads, which are important for research to networking, brand expansion, sales negotiations and just general end-user sales.

About Maharashtra Tourism :
Directorate of Tourism, the flagship body of Maharashtra Tourism, looks after introducing and implementing various tourism schemes, promotions and publicity to boost tourism in the State. Since the inception of the Directorate of Tourism, Government of Maharashtra, the State has attained several milestones and bagged numerous accomplishments with the help of various initiatives.