World
Lightning fell outside the White House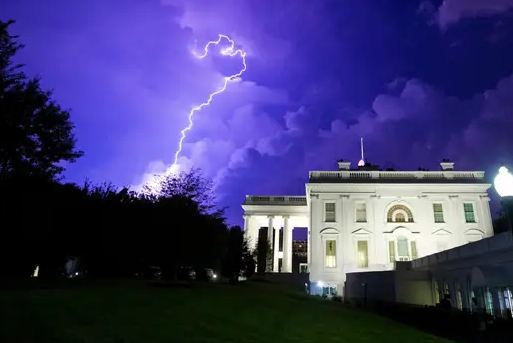 On receiving information about the lightning near the White House, members of the intelligence service stationed there reached the spot to help the victims.
Three people were tragically killed by lightning near the White House, the official residence of the President, in the US capital Washington on Thursday evening. The incident took place when a couple along with their family had come to celebrate their wedding anniversary in Lafayette Square, a park located near the White House.
Three died in the hospital
Several people were seriously injured after lightning struck Lafayette Park, located outside the White House complex, on Thursday, according to the District of Columbia Fire and Emergency Medical Services Department. All of them were rushed to the hospital but three of them died after two days. A part of the park remained closed for over an hour on Thursday evening and emergency teams were at the scene.

White House expressed grief
A White House spokesman said the Biden administration extends its deepest condolences to those who have lost their lives. Press Secretary Karine Jean-Pierre said in a statement that we are praying for those who are still fighting for their lives.