Chandigarh
First Lady Savita Kovind inaugurates Bird Park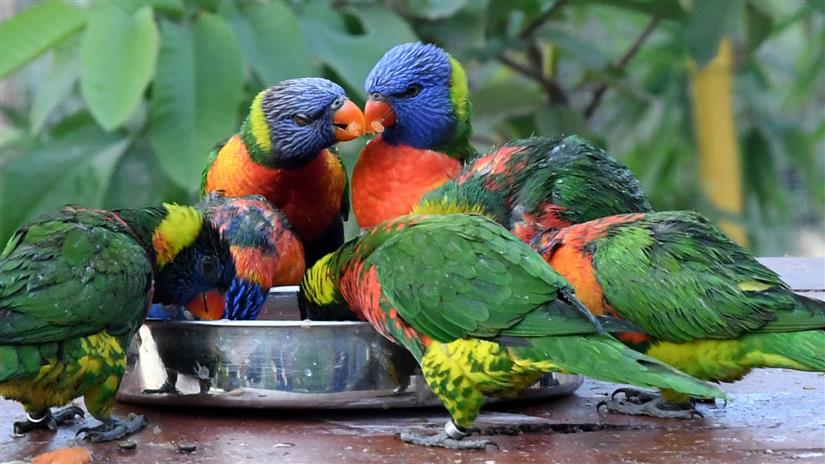 First Lady Savita Kovind inaugurates Bird Park
First Lady of India Savita Kovind inaugurated the Chandigarh Bird Park in a ceremony held on Monday.
Chandigarh's Department of Forest and Wildlife has developed the park on 6.5 acres of land at Nagar Van behind Sukhna Lake for exotic birds commonly bred in India to help create awareness about bird conservation.
Boasting 550 exotic birds of 48 species, the aviary offers space for birds to fly around freely and nest in their natural habitat while also allowing visitors to view them, a press release said.
Birds you can find at the park
African love birds
Budgerigars
White swan
Black swan
Wood duck
Golden pheasant
Yellow golden pheasant
Greenwing macaw
Sun conures
African grey parrot
Finches
Melanistic pheasant.
Debendra Dalai, UT Chandigarh's Chief Conservator of Forests & Chief Wildlife Warden, said that park has two enclosures that measure 200x150 feet and are 58-foot high and two walk-through aviaries.
It is believed to be the tallest aviary for the exotic birds in India, a press release said.
The park boasts of a cafeteria and a souvenir shop.
When can you visit?
The park opens to the public on November 17.
How much do you pay?
Rs 30 for children between 5 and 12 years
Rs 50 for people over 12 years of age
Rs 100 for clicking pictures with birds