National
American Singer Mary Milben will sing on Independence Day 2022 Celebrations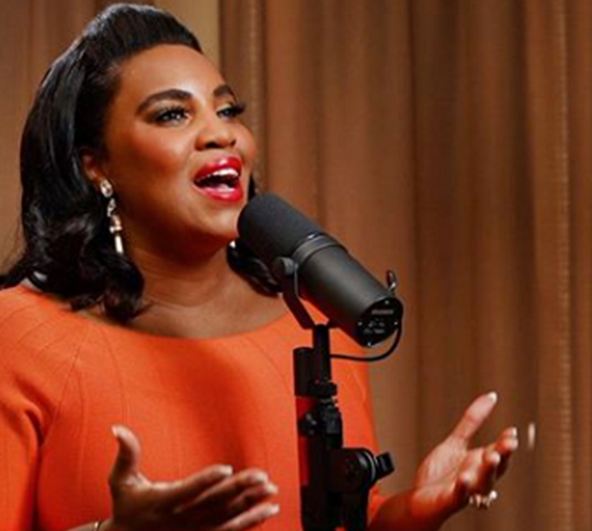 The country is celebrating its 75th year of independence this year. In such a situation, the celebration of this Independence Day will be celebrated with great pomp. On this special occasion, African American singer Mary Milben will participate in the celebrations of the 75th anniversary of the country's independence. Milben, known for her renditions of 'Om Jai Jagdish Hare' and 'Jana Gana Mana', said in a statement, "I follow in the footsteps of Dr. Martin Luther King Jr. to mark the 75th anniversary of India's independence. I am honored to represent the United States as the cultural ambassador for the celebration of Milben is the first American artist to be invited to India by the ICCR for the Independence Day celebrations.
In a statement issued in this regard, it has been said that she will be the official guest representing America. On this special occasion, Milben said, "I look forward to celebrating this thriving homeland, India and our fruitful relationship with Indian communities around the world, and the important democratic alliance between the United States and India on this momentous occasion of India's independence. Thrilled to uncover it." Milben continued, "As I prepare for my first visit to India, the words of Dr. Martin King Luther echo in my mind, in which he said 'to other countries I may go as a tourist, but in India, I come as a pilgrim."
During her visit to India, Milben will perform for the first time with Priya Samant, Co-Founder/CEO of NFT Global Company Abris.io and Strategic Advisor on US-India Relations. Along with this, she will also make her presence felt at the Indiaspora Global Forum to mark the 10th year of the country's independence and Indiaspora. Milben came into limelight for the first time in India when she virtually sang the national anthem of India on the occasion of 74th Independence Day. After this he released a single video of himself singing 'Om Jai Jagdish Hare' during Diwali in the year 2020. Apart from Delhi, Milben, who is coming to India to attend the country's independence celebrations, is also planning to visit Lucknow during her India visit.