World
4500 year old temple found, one of the lost four sun temples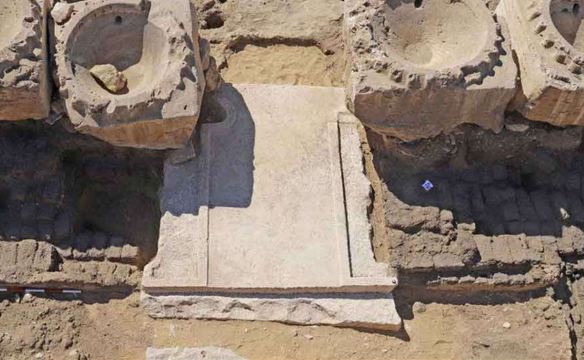 A 4,500-year-old temple has been found in Egypt, which may be one of the Four Temples of the Lost Sun. Egyptian archaeologists have confirmed this, saying that this mud-brick building is one of the lost Sun Temples of the Fifth Dynasty of Egypt. The Fifth Dynasty of Egypt lasted from 2465 to 2323 BC.
These temples are known only from historical sources, they are yet to be found, he said. A part of the building was demolished by the sixth ruler of the Fifth Dynasty to build his temple. The digging team has found earthen pots under the ground.
Some stamps bearing the names of the kings of the fifth dynasty have also been found. The first Sun Temple was discovered in the 19th century. After this such a discovery took place which is considered very important. According to archaeologists, there were six or seven such temples in Egypt, of which only two have been found so far.